The Teacher Discounts and Deals List
Public school teachers, private school teachers, and homeschool parents have access to hundreds of teacher discounts.
Here, you will find a growing collection of special discounts, and discount codes, offered for k-12 educators, college students, homeschool families, school administrators and staff members.
Fun Teacher Discounts
Let's start with the fun, special deals, that are offered long after educator appreciation days. You will find many of places that offer an education discount require you to have a valid ID to prove your current teacher status.
California Wine Club:
Enter code QUALITY10 to get 10% off your order from California Wine Club!
Let's be honest with each other…most teachers will agree that after a long day of teaching, a glass of wine is a great way to relax!
This California Wine Club is amazing, and have long standing customers with excellent ratings.
Get the best quality wine delivered at your doorstep every month! Treat yourself, or give a gift of goodness to someone who loves good wine!
Mabel's Labels:
Teachers and parents love labeling things!
Mabel's Labels are dishwasher, microwave and laundry safe! Perfect for your tupperware, backpacks, classroom supplies, lunch tote, water bottles, chargers, laptops, and so much more!
Get 20% off your label starter pack and free shipping!


CrateJoy
I love using CrateJoy for gift giving to coworkers, family, and friends. Total transparency… I also love using Cratejoy to pick out subscription boxes for myself, too!
When you sign up to their emails, you get 20% off your subscription box.
Whatever kind of subscription you can think of – it's on Cratejoy! Clothing, baking, toys, gardening, grilling, self-care, arts and crafts, cocktails, books, coffee, tea…everything you can think of!
Kindergarten Crate
If you are looking for PreK, Kindergarten, and First Grade learning experiences, you are going to love Kindergarten Crate!
Enter code CORNER to get 10% off your first teacher subscription box.
Antique Farm House
Get farmhouse style décor up to 80% off retail!
Antique Farm House would be great for your home or your natural classrooms.
Crayola Experience
Pre K–12th grade Teachers get a FREE* Bronze Annual Pass!
This pass comes with all our Bronze Pass Perks, including unlimited visits for 1 year, 20% OFF on-site purchases (food, merchandise & more), discounts on tickets for family & friends, and more!
Thrive Market
As teachers and parents, we are constantly short on time. Save yourself money and the time of grocery shopping with Thrive Market. With THIS LINK you can get $60 off your first grocery shopping order – delivered right to your door.
Nuture Life
Nurture Life provides freshly made, nutritionally balanced, ready-to-eat kids meals delivered directly to your door.
Get $60 off your first order with Nurture Life.
Clothing Discounts for Teachers
Old Navy
Old Navy loves to appreciate teachers.
They offer great savings during Teacher Appreciation Week.. Teachers can get up to 20% off their total purchase. Visit their site for more information.
Ann Taylor Loft
Loft loves teachers!
Show your valid teacher ID to get 15% off your online and in-store purchases.
Banana Republic
Banana Republic shows their love for teachers with exclusive teacher discounts on in-store purchases. Take in your student or teacher ID and receive 15% off.
Columbia
Many teachers love the Columbia brand clothing and accessories. They are great for keeping you warm during outdoor recess, bus duty, and car rider line.
Colombia offers discounts to teachers and administrators who support outdoor programs.
Classroom Supplies Teacher Discounts
Teachers and faculty members spend a lot of money on school supplies. While some districts provide their teachers with an allowance to spend, most teachers pay for these items out of pocket.
Here, you will find a list of special offers to places where you are likely to shop for supplies.
Lakeshore Learning
When you join the Lakeshore Rewards Program, you can earn points towards Lakeshore Bucks. Then, use those bucks for year-round discounts!
Container Store
The Container Store has an organized teacher discount program that offers discounts that you can use throughout the year.
Dick Blick Art Supplies
Save 10% on full-price art supplies when you sign up to their Preferred Customer Program. Learn more HERE.
Staples
Register and become a part of Staples Teachers Rewards Program. You can get up to 5% back in reward points and free shipping.
Walmart
As many teachers and parents know, Walmart offers deep discounts on everyday items.
From classroom storage and snacks to trendy clothing and health care items, Walmart has you covered. Everyone gets to enjoy Walmart discounts – not just k-12 teachers.
JOANN Stores
JOANN rewards teachers with 15% off orders everyday! Go to the website and enroll in the teacher rewards program.
Hobby Lobby
Although there are is no student discount, senior discount, or teacher discount, educators can take full advantage of the 10% education discount offered to schools. This in-store discount can be obtained when using a valid school credit card or check. While there isn't a specific discount for teachers, if you teach at a school, you can utilize the school discount. Learn more HERE.
Michaels
Teachers get 15% off your entire purchase at Michaels with valid ID. Learn more HERE.
Costco
Visit your local Costco, and ask them about their exclusive offer for teachers. When teachers join Costco as a new member, they will receive a $20 Costco Shop Card!
Office Depot
Office Depot has two programs aimed to give back to teachers and schools.
For all the educators out there, they have the Star Teacher Program. By joining you'll receive 10% back in Rewards for Ink, Toner and Paper, they will receive 1% back in Rewards for most of the other merchandise offered, on 15% off on the Design, Print, & Ship Depot.
Teacher Discounts for Technology
There are exclusive discounts for school employees and parents looking to teach their kids using education based technology. If you plan on using these programs for classroom use, be sure to check with your school districts policies.
"Manifest Passive Income With Printables" Free Workshop
If you are looking to make extra money, aside from your teaching career, Gold City Ventures will show you how with this Free Workshop.
From the workshop, if you're interested in learning more, you can take the E-Printables course.
Gold City Ventures has students that have earned 5 and 6 figures as a side hustle. Get $50 off when you sign up for the full course!
HOMER Early Learning Program
The proven and personalized early learning program that helps kids ages 2-8 discover a lifelong love of learning.
Designed by learning experts, HOMER takes each child's interest and ability and combines them to make learning fun!
Get a FREE Trial of HOMER today and see the screen time your kids should be having!
Bluehost
Whether you want to create a blog to share with families or to sell your teaching resources, BlueHost is the trustworthy, user friendly, hosting site I used to start my education blog.


Verizon Teacher Discount:
Save money on your monthly bill!
Educators and personnel employed by participating schools, colleges or universities may be eligible to receive up to 20% off their monthly Verizon Wireless bill.
To qualify, your school/employer must be contracted to use Verizon services. Just to you know, Verizon Wireless will ask you to provide your work email address and/or phone number for verification purposes.
Grammarly
Did you know Grammarly offers a FREE chrome extension? Oh, the love teachers have for Grammar!
Use Grammarly to check your newsletters, emails, resumes, and even as a plagiarism checker and proofreader! It's the world's best grammar checker!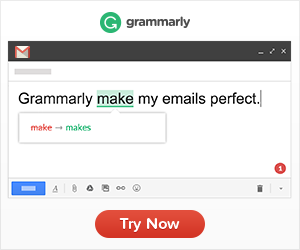 HP
The HP Education Store has exclusive deals for educators.
Canva
This creative platform offers free access for teachers and students at eligible schools.
Amazon Teacher Discounts
Teachers can benefit from the many Amazon Prime perks and discounts! For example, when you use AmazonSmile, you can get .5% of your purchase donated back to your school!
Amazon Fresh
Amazon Fresh offers free 2-hour delivery on tens of thousands of products – from a complete grocery selection to everyday essentials, toys, gifts and more.
Fresh is Prime customer's one stop for great deals on national favorites, new tastes, organic, and more.
Need to make changes after you've ordered? You can cancel or add items with no additional fees. Schedule a 2-hour grocery delivery window, free with any cart above $35 ($50 in NYC)
Amazon Textbook Rental
If you are looking to rent textbooks for the semester, try out the Amazon Textbook rental program.
Shipping is free both ways, and you can choose from hardback, paperback, and e-books to read for the semester.
Amazon Audible Plus
Audible Plus is a brand new all-you-can-listen membership that offers access to thousands of titles, including a vast array of audiobooks, podcasts and originals that span genres, lengths, and formats.
Amazon Prime Student
Many teachers, like yourself, are enrolled in classes for professional development.
If you are a student with a .edu email address, you can get a 6 month free trial of Amazon Prime (limited version). Learn more HERE.
Amazon Prints
Do you take a lot of pictures of your classroom and your students? Wouldn't it be nice if you can turn those digital photos into a classroom book, calendar, or simply to display for parents?
Amazon Prints offers free shipping (with a prime membership) on all of your print creations.
Before you go, here are some blog posts you may be interested in:
4 Easy Steps to Become a Teacher Blogger
How to Get Free Teachers Pay Teachers Resources
33 Amazon Must-Haves for Kindergarten Teachers
Teacher Discounts