5 Trending YouTube Toys for Kids
With birthdays and Christmas just around the corner, there is a high demand for YouTube toys for kids in our household.  I know that we are not the only family whose kids love watching YouTube and have caught on to all the amazing toy merchandise.  Kids-themed YouTube channels are among the most popular types of entertainment for kids.
If you are looking for the trending YouTube toys for kids, here are 5 suggestions based on the highest ranking YouTube channels for kids and merchandise sales.
FGTeeV and FUNnel Vision
Based on the FUNnel Vision family vlog, this merchandise is great for boys and girls ages 7+. Apparently, this FGTeeV Large TV Set is a fun blind pack for kids.  A blind bag is a surprise or mystery based toy.  This toy, from a YouTube show for kids, includes mini-fugures, a squishy, stickers, flashlight, a plush toy, and more.


The FGTeeV is a family gaming channel.  This family of 6 loves doing wild and fun things around their home, and have multiple YouTube channels.  These figures and drawstring backpack are on the must have list for YouTube toys for kids.

Tic Tac Toy XOXO
The Maxwell family released the launch of their Tic Tac Toy XOXO Hugs collection in July 2019, and are selling out everywhere.   This family channel is growing on me.  Their older scripted toy videos aren't my favorite, but I like the recent transition – a look into their everyday adventures Perhaps it's because I, too, have two daughters; one of which longs to be a YouTube star.  Lucy and Jason (parents) create skits centered around playing with toys while the daughters, Addy and Maya, are engaged and play along with it all.  This family does funny skits, challenges, games and more! My daughter loves this channel!
Ryan's World Toys
Ryan's Toy Review is a kids YouTube channel put on by the help of his parents.  This kid is 8 years old (2019) and is a multi-millionaire! According to Wikipedia, his Huge Eggs Surprise Toy Challenge video is one of the 50 most viewed videos on YouTube. Kids at school also talk about the Ryan's World Squishy collection.
YouTube for Kids Slime
Slime kits are still one of the top trending toys on YouTube.  You can watch DIY slime challenges for hours and never see the same type of slime. There are tons of slime kits to choose from.  Make your own slime with glitter, foam balls, bugs, sequence, and more!  You will also find Slime Kits on my blog post about 10 Best Learning Toys for Kids.
LEGOS for Kids on YouTube
The LEGO channel was launched in October 2005, and has over 8 billion views! Along with this animated series, there are many Lego building YouTube channels.  Legos for kids on YouTube is a hit with kids and adults who love building and have creative minds.  LEGO kits make the Christmas and birthday wishlist in our house every year.
This LEGO advent calendar would be great for boys and girls ages 6-12. Start the Christmas countdown with this small toy advent calendar! Order it on Target.com, or use Amazon Prime to get it in 2 days!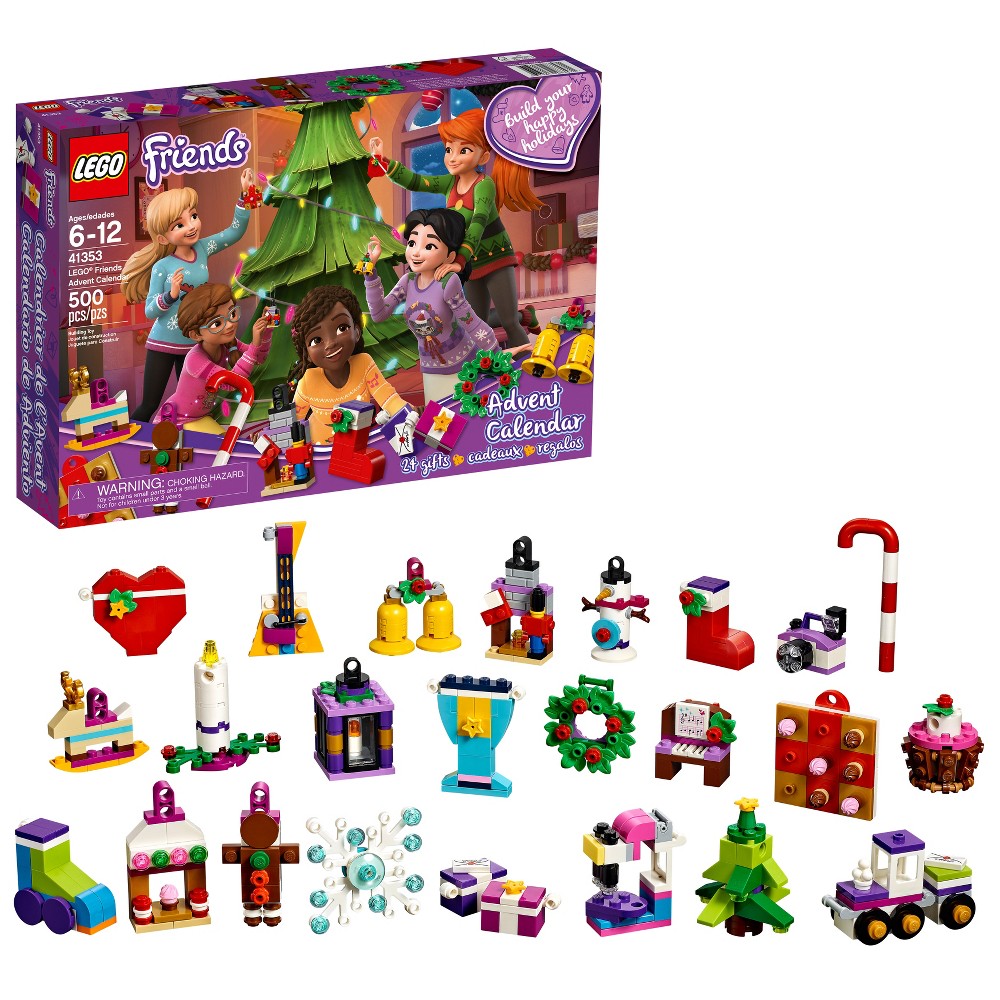 Lego Sets for Girls
Lego Sets for Boys
Harry Potter LEGO sets are among the most searched LEGO kits for boys. However, my daughters also love the Harry Potter collection, and would be thrilled with this classic toy for kids. As your child watches the LEGO YouTube videos, they will become engaged in their own creation.




After building the smaller LEGO sets, this Harry Potter Gryffindor Hogwarts Castle will be on their must-have list.  Start saving now, because this ultimate LEGO gift isn't cheap.  However, it will bring endless hours of concentrated play and an unmatched sense of pride to see it complete on display.


Did you know that LEGOS also made it onto my list about the 10 Best Learning Toys for Kids?  You can read it, here.
Conclusion
While not all kids are into the YouTube modern-day entertainment, there is no denying the millions of subscribers and hours spent watching everything from educational shows to family vlogs. If you have a kiddo at home who loves the highest ranking channels, they will love these 5 trending YouTube toys for kids.