Some of the links in this post are affiliate links. This means if you click on the link and purchase the item, I will receive a small commission at no extra cost to you. All opinions remain my own.
15 Awesome Teacher Discounts
Welcome! If you are a teacher on a budget looking for the best teacher discounts, you have come to the right place!  Here at Little Learning Corner, my goal is to keep learning fun while saving teachers money and time.
To help you get started saving money, I have created this list of 15 amazing teacher discounts.  You can click through each of the links below, or get your FREE Teachers on a Budget PDF at the end of this post.  Enjoy 🙂
My Favorite Teacher Discounts
1. California Wine Club:  Enter code QUALITY10 to get 10% off your order! Let's be honest with each other…most teachers will agree that after a long day of teaching, a glass of wine is a great way to relax!  This California Wine Club is amazing, and have long standing customers with excellent ratings.
Get the best quality wine delivered at your doorstep every month! Treat yourself, or give a gift of goodness to someone who loves good wine!
2.  Seat Sack: Enter code 10SCHOOLS to get 10% off your order!  No storage in your classroom?  No problem! Seat sacks are a great way to keep student supplies organized and at their fingertips.  When I taught kindergarten, and k-2 reading intervention, I had the kiddos keep crayons, scissors, and other supplies in their seat sacks.
3. Ultimate Sensory Box: Enter code LITTLELEARNINGCORNER to get 10% off your order.  I can't say enough about how awesome this sensory box is! Amanda puts in so much time and effort to make sure you have the best sensory bin and follow up activities.  Perfect for Prek and kindergarten teachers.
4. Mabel's Labels: Free shipping on all orders!  Us teachers love labeling things!  These labels are dishwasher, microwave and laundry safe! Perfect for your tupperware, backpacks, lunch tote, water bottles, chargers, laptops, and so much more!
5.  Goli Apple Cider Vinegar Gummies: Use code LITTLELEARNINGCORNER to get 5% off your order!  They have all the benefits of apple cider vinegar without the vinegar taste – so good! These are a staple in my morning routine, and I can't recommend them enough! Thankfully, they've given me this code, so I can add it to this amazing list of teacher discounts.
6. Verizon Teacher Discount:  Save money on your monthly bill! Educators and personnel employed by participating schools, colleges or universities may be eligible to receive up to 20% off their monthly Verizon Wireless bill. To qualify, your school / employer must be contracted to use Verizon services. Just to you know, Verizon Wireless will ask you to provide your work email address and / or phone number for verification purposes. 
7. Hello Fresh:  Get 40% off your first box! This meal plan delivery service saves our busy family so much time!  I hate worrying about what's for dinner, and thinking I have to run to the store to get all the things I forgot on my last run.  Hello fresh does all of that for you!  Pick what you want, and they send all of the ingredients and recipe cards right to your door!  I also love this, because my husband actually wants to help cook the meals!  Woot Woot! ????
8.  Teach, Inspire, Grow: Use code LEARNING to get $6.00 off your first teacher self-care box!  This teacher subscription box was created by an awesome go-getter teacher.  You will get monthly goodies such as face masks, dry-shampoo, motivational stickers, go-getter books, notebooks, highlighters, and so  much more!
9.  Kindergarten Crate: Enter code CORNER to get 10% off your first teacher subscription box for Prek, K, or 1st grade.
10. JOANN Stores:  JOANNE rewards teachers with 15% off orders everyday!  Go to the website and enroll in the teacher rewards program.
11. Antique Farm House: While they don't offer specific teacher discounts, they have farmhouse style décor up to 80% off retail! This would be great for your home or your natural classrooms.
12. Grammarly:  Get a FREE chrome extension!  Oh, the love teachers have for Grammarly!  You can use this to check your newsletters, emails, resumes, and even as a plagiarism checker and proofreader! It's the world's best grammar checker!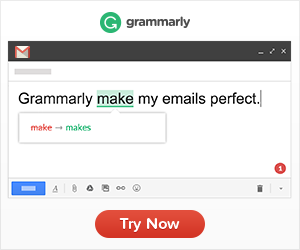 13.  White Tree Boutique: Enter code TOAB20 to get 20% off your first order! If you are looking for cute teacher outfits, or casual weekend wear, check out my friend, Lindsay's awesome boutique!
14. Container Store: Their organized teacher discount program offers discounts that you can use throughout the year.  Use the link to sign up for these teacher discounts to be used in store and online.
15.  Staples: Register and become a part of Staples Teachers Rewards Program.  You can get up to 5% back in reward points and free shipping.
Teachers on a Budget
In this Facebook group for teachers, Teachers on a Budget, I share several handpicked deals a day on discounted items you may want for your classroom.  If the item isn't on sale, then I either believe strongly in it (enough to pay full price), or it was the lowest price I could find.
You can also find the group's favorite classroom items when you visit my Amazon shop, HERE.
Are you living your best teacher life? Join our group, and save money on all of the teacher must-haves so you can use the extra money on things you want for yourself!
This amazing group of educators and parents looking for good deals, has also made it clear they want deals on everything; not just classroom supplies. So, you bet, friends…I've been on the hunt for all the deals for teachers.  Aside from classroom supplies, you will find deals on clothing, comfy teacher shoes, home decor, electronics, toys and games, and seasonal decor.
Building a Teacher Community
After receiving great feedback from my post, 33 Amazon Must-Haves for Kindergarten Teachers, I knew there was a need to help teachers save money on classroom supplies. After starting this group in June of 2019, I am proud to say we are now a community of thousands of teachers  looking for deals to keep learning fun!
I love the ideas that you all share with one another.  For example, I shared a set of colored lanyards and suggested using them for field trips.  Then, other teachers shared their uses for lanyards, such as transportation info during the first week back to school and using them for bathroom and hall passes.  Teacher collaboration is amazing!
Free Teacher Discounts Toolkit
Sign up for the FREE Teachers on a Budget Toolkit to get all of the amazing teacher discounts listed above, as well as free teaching resources, in a downloadable pdf!  Get your toolkit, HERE.
Here are some blog posts you may be interested in:
4 Easy Steps to Become a Teacher Blogger
How to Get Free Teachers Pay Teachers Resources
33 Amazon Must-Haves for Kindergarten Teachers
Enjoy your teacher discounts!